Update My Contact Information
Setting your mobile phone number here will allow you to reset your password even if you have forgotten the old one. Once you have a mobile number set up, you can use the verification code method to verify your identity instead of using security questions. You may also modify your external email address.  Please follow the directions below to edit your contact information.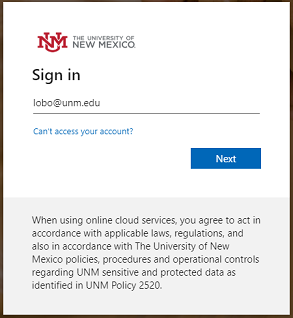 Enter your birth date to verify your identity, and then click "Confirm."  Your birth date should be in MM/DD/YYYY format, for example: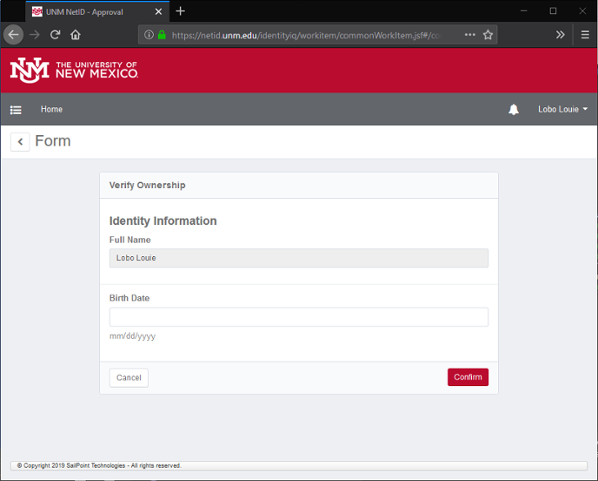 Enter/Change your Non-UNM Email Address and/or your Verification Mobile Number.  Mobile Number should be in ###-###-#### format, for example: 505-555-1234.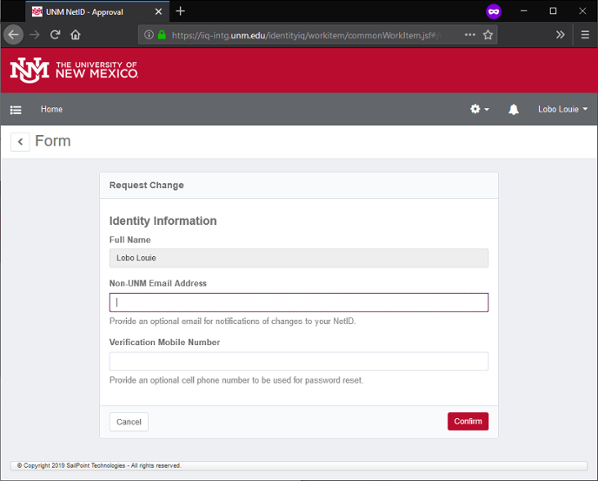 Click the "Confirm" button